It's amazing that my picture taking madness has died down almost as much as my blogging. Sorry 'bout that!
Last Saturday I finally got to visit my son and finally see Shiana again! She often looks so serious and "grown up"!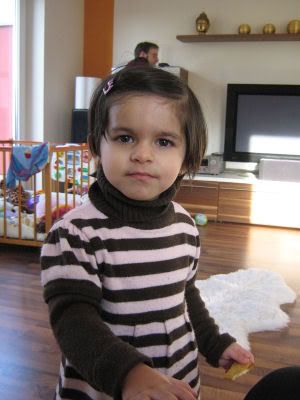 After the visit there I returned home and Regina stopped by with Tamara and Emely in tow. We had a fun time. I prepared a simple meal and the girl claimed they loved it. The rest of the time they spent drawing pictures...
We are awaiting news of the arrival of Shiana's sister any day now... Karen is anxious to get the pregnancy over with.
This week won't bring much news worthy... not even the weather is worth writing about... so don't expect much from me in the way of entries. But I WILL try to continue visiting everyone!
Dorrie/Westy